Privacy Policy
Effective date: 12/21/2021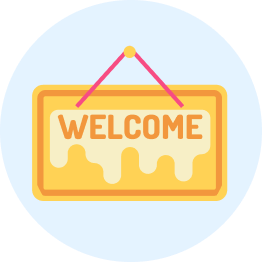 01.

Introduction

Welcome to Casino10.

Casino10 ("us", "we", or "our") operates https://casinoau10.com (hereinafter referred to as "Service").

Our Privacy Statement applies to your visit to https://casinoau10.com and describes how we collect, handle, and disclose information about your use of our Service.

We use your information to operate and enhance the Service. By accessing and using the Service, you consent to collecting and using the information in the manner described in this policy. Unless otherwise specified in this Privacy Policy, all words used herein have the same meaning as in our Terms and Conditions.

Our Terms and Conditions ("Terms") govern your use of our Service and, in conjunction with our Privacy Statement, form an agreement between you and us ("agreement").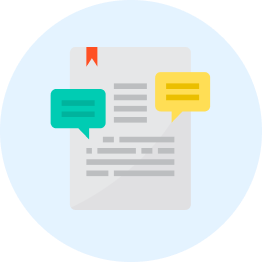 02.

Definitions

SERVICE refers to the https://casinoau10.com website controlled by Casino10.

PERSONAL DATA consists of information on a person who may be identified as a result of the information (or from those and other data either in our ownership or likely to come into our ownership).

USAGE DATA is information gathered automatically, either as a result of the usage of the Service or as a result of the Service's infrastructure (for example, the time spent during one's visit on a page).

COOKIES are tiny files that your device stores (computer or mobile device).

A-DATA CONTROLLER is a natural or legal person who, alone or jointly or in concert with other individuals, decides the purposes and method in which any personal data are or will be processed. We are a Data Controller of your data for this Privacy Policy.

DATA PROCESSORS (OR SERVICE PROVIDERS) are natural or legal people who analyse data on the Data Controller's behalf. We may use the services of various Service Providers to enhance the efficiency with which we process your data.

Any live human subject of Personal Data is referred to as the DATA SUBJECT.

THE USER is the person who makes use of our Service. The User is the Data Subject, the person whose Personal Data is being processed.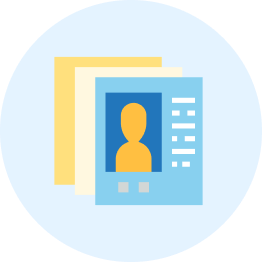 03.

Information Collection and Use

We gather many different sorts of information to deliver and enhance our Service.
04.

Types of Data Collected

Personal Data

When using our Service, we might request some personally identifying information from you that may be used to contact or identify you ("Personal Data"). Among the types of personally identifiable information that may be collected are the following:

0.1. Email address

0.2. First name and last name

0.3. Phone number

0.4. Address, State, Province, ZIP/Postal code, City

0.5. Cookies and Usage Data

We may reach you using your Data to send you newsletters, marketing or promotional materials, and other information that we believe may be of interest to you. You may unsubscribe from any or all of these messages by clicking the unsubscribe link.

Usage Data

Furthermore, we may collect information that your device sends whenever you use our Service or access it via a mobile device ("Usage Data").

This Usage Data may comprise the Internet Protocol address (e.g., IP address) of your computer, the browser type, the browser version, the pages of our Service that you view, the time and date of your visit, the time spent on those pages, unique device identifiers, and other diagnostic data.

When you use a mobile device to access the Service, this Usage Data may include information such as the type of mobile device you are using, its unique identifier, the IP address of your mobile device, your mobile operating system, the type of mobile Internet browser you are using, and other diagnostic data.

Tracking Cookies Data

We monitor user behaviour on our Service using cookies and similar tracking technologies and save some information.

Cookies are little data files that may include a unique anonymous identification. Cookies are little text files transmitted to your browser by a website and kept on your device. Other tracking technologies, including beacons, tags, and scripts, are also used to gather and monitor information and develop and evaluate our Service.

You may configure your browser to reject all cookies or to notify you when a cookie is transmitted. However, if you disable cookies, you may be unable to utilise some features of our Service.

Examples of Cookies we use:

4.1. Session Cookies: Session Cookies are used by us to run our Service.

4.2. Preference Cookies: We use Preference Cookies to recall your choices and other settings.

4.3. Security Cookies: We use Security Cookies to maintain a secure website

4.4. Advertising Cookies: These are used to provide you with tailored advertisements that interest you or are relevant to you.

Other Data

Additionally, while using our Service, we may collect the following data: sex, age, birth date, place of origin, passport details, citizenship, registration at the home of residence and exact address, contact number (work, mobile), details of schooling, certification, specialised training, employment contracts, non-disclosure agreements, information on bonuses and compensation, information on marital status, relatives, social welfare (or other taxpaying) status, office location and others.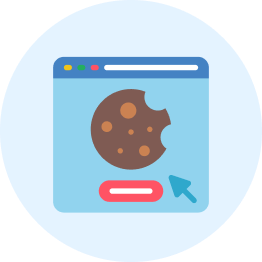 05.

Use of Data

Casino10 uses the information gotten for different purposes: 0.1. for the provision and maintenance of our Service;

0.2. to keep you informed of significant changes to our Service;

0.3. to enable you to engage with interactive parts of our Service if you so like;

0.4. to act as a point of contact for customers;

0.5. to compile data and analysis to enhance our Service;

0.6. to track how our Service is being used;

0.7. to identify, avoid, and resolve technical difficulties;

0.8. to accomplish any other objective for which it is provided;

0.9. to perform our responsibilities and enforce our rights under any contracts we enter into with you, including billing and collection;

0.10. to send you messages about your account and/or subscription, such as expiry and renewal reminders, as well as email instructions;

0.11. to send you updates, special offers, and general knowledge about other products, services, and events that we offer that are related to those you have already acquired or enquired about unless you have indicated that you do not wish to receive such information;

0.12. in any other manner that we may specify when you supply us with the information;

0.13. with your permission for any other purpose.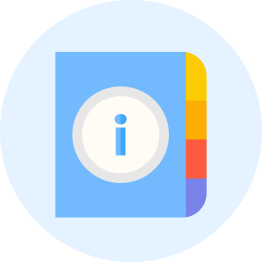 06.

Retention of Data

We will preserve your Data for as long as is required to fulfil the objectives outlined in this Privacy Statement. We will protect and use your Data to the extent necessary to comply with our legal duties (for example, if relevant laws compel us to do so), settle disputes, and enforce our legal agreements and policies.

Furthermore, for internal analytical reasons, we shall store Usage Data. Usage Data is usually stored for a shorter amount of time, unless this data is utilised to increase the security or operation of our Service or when we are legally compelled to keep this data for more extended periods.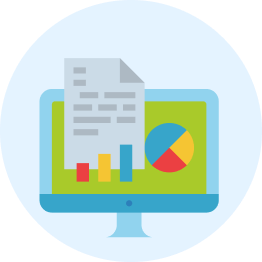 07.

Transfer of Data

Your information, including Personal Data, may be transmitted to – and retained on – computers situated outside of your state, province, country, or other political jurisdiction, where data protection regulations may vary.

If you are based outside Malta and want to give us information, please be aware that we will transmit and handle your data, including Personal Data, in Malta.

Your acceptance of this Privacy Statement, followed by the input of such information, constitutes your permission to such transfer.

Casino10 will take all reasonable measures to protect your data and ensure that it is treated securely and in accordance with this Privacy Policy. No transport of your Personal Data to an organisation or country will take place unless adequate controls, including those relating to the security of your data and other personal information, are in place.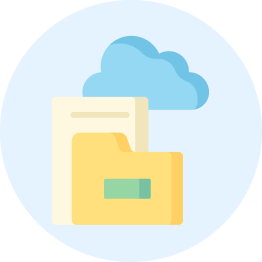 08.

Disclosure of Data

We may disclose personal information that we collect, or you provide:

0.1. Disclosure for Law Enforcement.

We may be required to share your Data in some situations, such as required by law or in response to legitimate demands from governmental authorities.

0.2. Business Transaction.

Your Personal Data may be transferred if our subsidiaries or engaged in a merger, acquisition, or asset sale.

0.3. Additional instances. Additionally, we may release your information as follows:

0.3.1. to our subsidiary companies;

0.3.2. to other third-party service providers and contractors that assist us in doing our business;

0.3.3. to accomplish the objective for which it was provided;

0.3.4. to display your Company's logo on our Website;

0.3.5. for any other reason that we disclose to you when you supply us with the information;

0.3.6. in all other instances, with your approval;

0.3.7. if we think disclosure is required or appropriate to protect the Company's, our customers', or others' rights, property, or safety.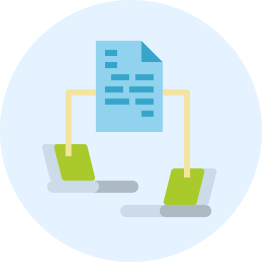 09.

Security of Data

We value the security of your data. However, please keep in mind that no method of communication over the Internet or technique of electronic storage is completely safe. While we make every effort to secure your Personal Data using commercially reasonable safeguards, we cannot guarantee its total security.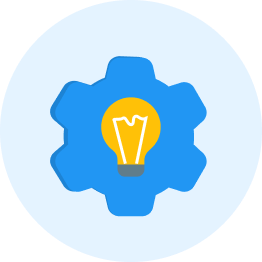 10.

Service Providers

We may use third-party organisations and people to enable our Service ("Service Providers"), deliver the Service on our behalf, execute Service-related functions, or help us in evaluating how our Service is used.

These third parties have access to your Personal information on our behalf and are bound not to disclose or use it for any other reason.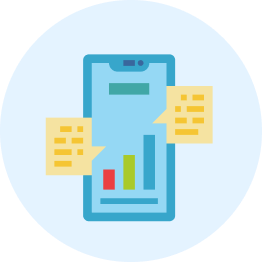 11.

Analytics

Third-party Service Providers may be used to monitor and evaluate how our Service is used.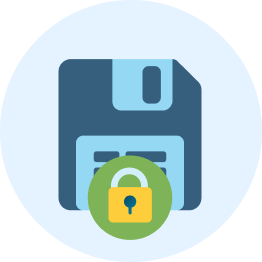 12.

CI/CD Tools

We may choose to use third-party Service Providers to automate some aspects of our Service's development process.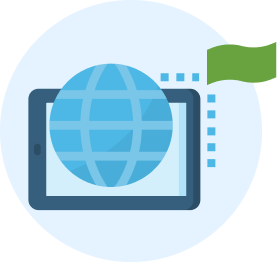 13.

Advertising

We may employ third-party Service Providers to display adverts to you to fund the operation and maintenance of our Service.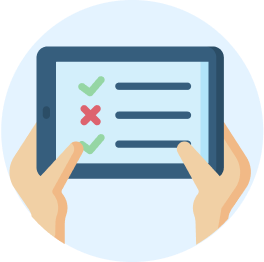 14.

Behavioral Remarketing

We may choose to use remarketing services to display advertisements on third-party websites after your visit to our Service. Our third-party partners use cookies to collect information about your visits to our Service to improve and personalise your experience.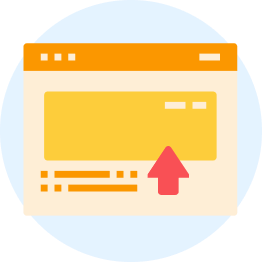 15.

Links to Other Sites

Our Website may include links to third-party websites that we do not control. You will be sent to the third party's Website if you click on a third party link. We highly suggest you read the Privacy Statements of each Website that you visit.

We have no influence over and bear no responsibility for third-party websites or services' content, privacy policies, or practices.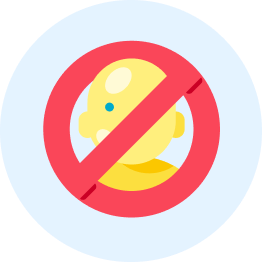 16.

Children's Privacy

Children under the age of 18 ("Child" or "Children") are not permitted to use our Services.

We do not gather personally-identifying information from children under 18 intentionally. Kindly inform us if you become aware that a child has given us Personal Data. If we become aware that we have obtained Personal Data from children without obtaining parental agreement, we immediately delete the information from our systems.
17.

References

The Outlined Privacy Policy was prepared with the help of PolicyMaker.io, a free online program for creating professional-looking legal documents. The online privacy policy generator from PolicyMaker is a simple-to-use, free tool for quickly developing an effective privacy policy template for a website, blog, online shop, or mobile application.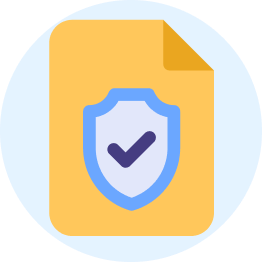 18.

Changes to This Privacy Policy

Our Privacy Statement may be updated from time to time. We will inform you of any changes to our Privacy Policy by publishing the revised version on this Website.

Before the change takes effect, we will notify you through email and/or a conspicuous notice on our Service, and we will revise the "effective date" at the top of this Privacy Policy.

It is recommended that you check our Privacy Statement occasionally for modifications. Changes to this Privacy Statement become effective upon their publication on this Website.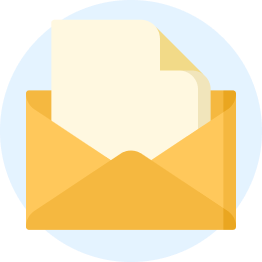 19.

Contact Us

Any inquiry about this Privacy Policy can be directed to us via email: [email protected].